In the hustle and bustle of daily life, finding a place of spiritual growth is often a cherished desire. You might have searched for a "church near me" in Staunton, and that's where Victory Worship Center & World Outreach comes into the picture. We believe that your quest for a spiritual home can lead you to an enriching experience right here in Staunton.
A Welcoming Haven
When you seek a church near you, the first thing that probably comes to mind is a place that is warm and welcoming. Victory Worship Center (VWC) takes great pride in offering a sense of belonging and inclusivity to all. Our doors are open to individuals and families from all walks of life, no matter where you're coming from or where you're headed. At Victory Worship Center, we cherish diversity and are committed to creating an environment that feels like home – just like Jesus did.
A Community That Cares
Staunton is more than just a location for our church. It's a community that we deeply care about. We're not just a place to worship; we're a place to connect, grow, and support one another. Our congregation is like an extended family, and you'll find that the relationships you form here can be some of the most meaningful in your life.
Worship and Spiritual Growth
As a church, our primary focus is to nurture your spiritual growth to be Jesus to your world. We offer inspiring worship services that cater to a variety of preferences, whether you enjoy contemporary music or traditional hymns. Our passionate and dedicated pastors and leaders are here to guide you on your spiritual journey, helping you find the answers you seek and grow in your faith for all ages.
Engaging Youth and Children
If you have children or teenagers, you'll be glad to know that we have programs tailored to their needs. Our youth and children's ministries provide a safe and engaging environment for them to learn about their faith, make friends, and have fun learning about who God made us to be.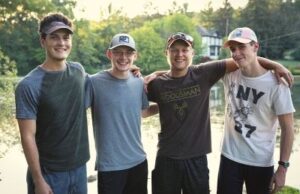 Community Outreach
At Victory Worship Center, our faith extends beyond the church walls. We actively engage in community outreach programs to make a positive impact on Staunton and beyond. Join us in our mission to be a force for good in the world.
Visit Us Today
If you've been searching for a "church near me" in Staunton, we invite you to visit Victory Worship Center & World Outreach. Come experience the warmth of our community, the power of worship, and the joy of spiritual growth. We're located in the heart of Staunton, and we can't wait to welcome you.
In conclusion, your search for a Stanton church doesn't have to be a quest; it can be a beautiful journey. Victory Worship Center & World Outreach is your home away from home, where faith, community, and outreach come together. Join us, and let's walk this spiritual path together.